Welcome to the safe space to explore you intuition and inner wisdom
∞
Are you struggling with expectations and boundaries? Are you ready to move self-sabotage into self-care, letting go of the old patterns and moving into ownership over your own path?
New times call for new and innovative ways to find mental clarity and emotional ease.  
 As a therapist, I know many of you are dealing with new, never felt before, emotions. As a community, our levels of mental and emotional stress are dangerously high.  Our lives have been forever changed.  Every day is a new opportunity to take steps toward deeper healing and more ease. Where attention goes, energy flows. What is possible if you place your attention on healing for the next 33 days?
This program is an easy, stimulating and playful way to exercise your mental and emotional muscles in 3-5 minutes a day.  It's 33 days of high vibe music, affirmations and guided journal prompts designed to help you succeed on your healing journey!
Build Your Invisible Muscles Of Mental Clarity, Emotional Ease, And Dedicated Focus
Learning to control your mind is true freedom.  Your mind creates emotions and physical sensations.  A healthy mind creates healthy emotional responses, lowers stress, and gives you the strength to cope with how messy life can be. No one else can work these invisible muscles for you.  Only you can do this work for yourself.  Imagine your mind consistently in a healthy place.  What would be possible for your life if you had mental and emotional fitness.  Are you ready to invest in your mental and emotional wealth? Can you see yourself mentally and emotionally strong?
Creating a healthy mind is similar to building and toning your body.  Practice, practice, practice.  When you practice on a consistent basis your muscles grow.  While therapy is a great place to begin to build these muscles, your daily life is the practice field.  Often we quit our workouts because we don't like them.  They feel hard to stick to and overwhelming.    But, when we find something that feels simple and awesome we are more likely to show up and flex our muscles… and even smile about it. If you found an easy, stimulating and playful way to exercise your mental and emotional muscles in 3-5 minutes a day, would you do it? 
Are you ready to be emotionally fit?
Are you ready to know your true inner voice?
Are you ready for a simple and fun way to get mentally fit?
Here is what you get:
33 PRE-RECORDED videos with me. I will be your personal guide. Together, we will work on creating a daily healing practice.

one healing meditation recording for you to practice relaxation and ease

one healing workbook to follow along and capture your healing words journey

Access to the healing words Facebook community hosted by me
The Course
Every day for 33 days you will watch a video (average length is 4 minutes).  In the video you will be guided through a 3-step process that takes 3 minutes a day.  A workbook journal is provided if you are someone who likes to follow along with a guide book.  You might like the idea of using an existing journal or a new blank journal.  Whatever you decide, have fun and do it your way
workbook

33 video  tutorials

FB group - community - hosted by Michelle the author

A special Meditation
I know that I am asking you to invest 99 minutes total (3 min x 33 days) the return you get will come back at least threefold….
Daily relief, time  investing in yourself, flexibility to do the sessions when you want,

doing something nice for yourself, a sense of moving yourself forward on your own inner journey, privacy, 

perspective on your inner thoughts and feelings, the ability to see where you have gaps or get stuck so you know where to do more work with a health/wellness expert. 
Join me on this adventure of discovery and healing!
Your investment is just $33.33 if you say yes in the next 33 days.  This offer is to celebrate this new program.  Then the price goes up to $333!
Program Cost: $333
Special Offer $33
A 90% discount!
Get Your Free-Bees:
J O I N  other freedom seekers, writers, leaders, advocates, frontline workers and  spiritual souls in the Healing Words With Michelle Group - a gentle and joyful group of heart centered members who are working on building their invisible muscles just like you.
R E C E I V E  access to The Healing Words Workbook, a beautiful  home for all of your exercises and practice steps. 
R E G I S T E R  for a free call lead by Michelle Bee, licensed psychotherapist, where she shares fun creative ways to work your invisible muscles.
The best results come from:
co n s i s t e n c y 

show up every day, if possible, 

if you fall off, hop back in, no judgment…restarting is what matters most

schedule time for journaling at the same time each day 
w r i t i n g  h o n e s t l y

this will get easier day by day

sometime you need to sit a bit longer to allow how you really feel to arrive

being honest with yourself is a prerequisite before you can be honest with others
f e e l i n g  s a f e 

keep your writing private and in a secure place

rely on the group, and me as your guide, through this process
It's Proven to Work!
Therapy and healing can seem so out there, this program helps you find simple, inspiring and practical ways to begin lowering cortisol levels, reduce stress hormones, focus your mind on health, rewire your nervous system (by practicing ease), build new neuropathways in your brain that provide you with thoughts of wellbeing, and to use a 3 step process to shift your energy and turn your day around.
The design of this course comes from research in expressive arts, journal therapy, affirmations and bibliotherapy.  It's a process of building your resilience, releasing old broken habits as we gain perspective, and cultivating skills to stand for yourself - no matter what you will face along your journey. 
 The whole point is that this course is like nothing ever offered in mainstream healing. By reading positive messages, hearing healing music, writing a response and reflecting, you are  using  therapeutic tools that are not yet considered "healing" tools by insurance companies. Yet these tools have been proven to:
Reduce stress

Improve immune function

Keeps memory sharp

Strengthens emotional functions

Improves mood
Why 33 days?
33 is the most influential of the Master Numbers and resonates with the energies of
honesty
,
compassion
,
inspiration
,
courage
, and
blessings
.  
H o n e s t y:
It's time to invest in yourself and your emotional fitness.  If not now….when? You don't have to figure it out alone.  You have support from people who love you, from spirit, your guides, angels and ancestors.
C o m p a s s i o n:
Be gentle with yourself, it's a process.  There is no "right" or perfect way, embrace your way forward with ease.  Everyday is a new beginning.
I n s p i r a t i o n:
It is so much easier to go with your heart. Choose things that you like, that way you can sustain your emotional wellness practice.
C o u r a g e:
Keep showing up and recommitting.  Obstacles and resistance are a natural part of the process. 
B l e s s i n g s:
Showing up for yourself in this way by carving out space builds energy. Each day you are increasing your healing vibration. If you can stay with it, everyday for 33 days, you will unlock magical blessings. This is how you show the universe that you are serious about making healing a priority.
"I was surprised by how delightful the process was."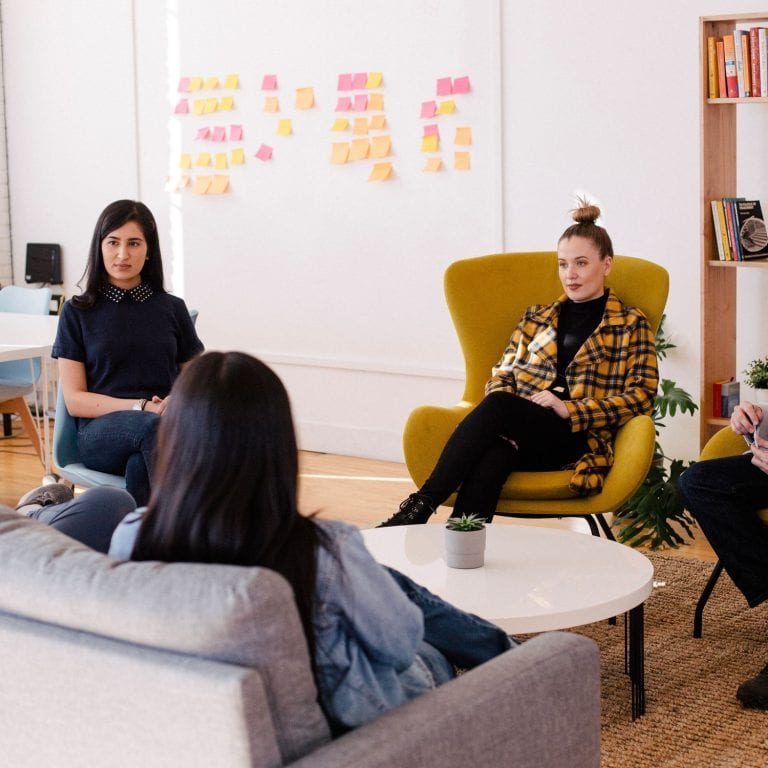 "This program is easy and effective"